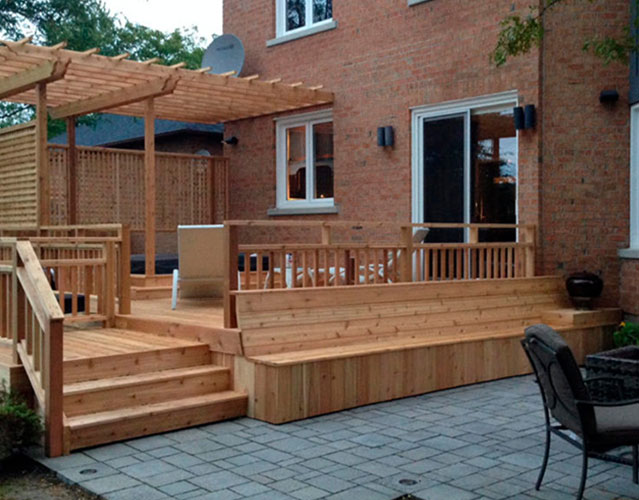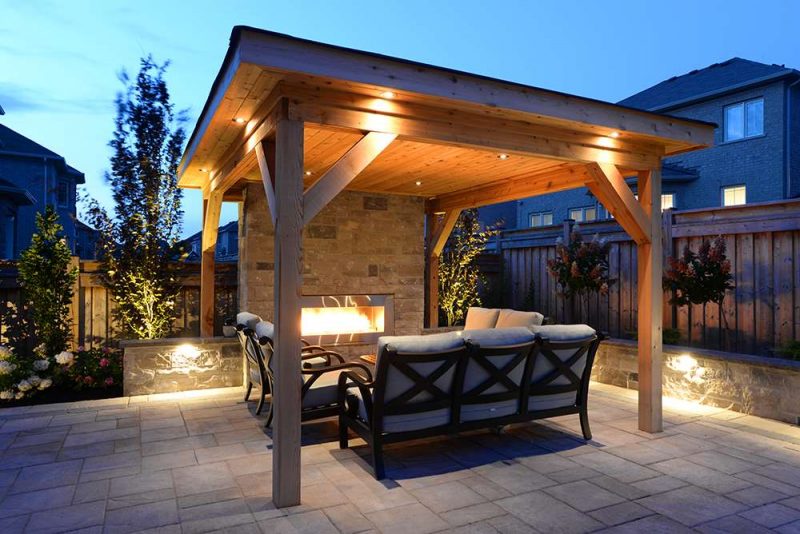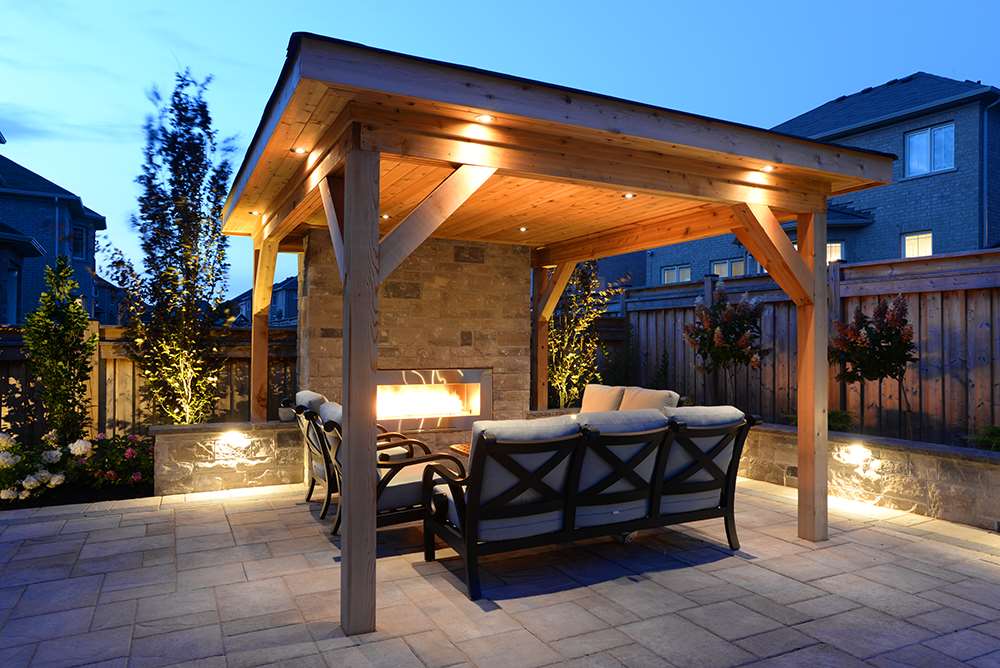 Bring the fine tradition of natural woodworking design to your outdoor space with our wide variety of custom options. We provide high quality outdoor structures to accentuate the beauty of your residence. Combining cutting edge technology with the finest, most durable materials, we guarantee the highest levels of craftsmanship for your home. Enjoy our combined experience and personal attention. We are dedicated to each and every woodworking project, from construction to completion, to ensure that it meets your wants and desires. Take advantage of our other excellent services like hardscaping, landscaping, and 3D visualizations. From gazebos and elegant decks to modernesque outdoor spaces that combine practical elegance with organic symmetry, our expert design team will help you create an outdoor haven for you and your family for many years to come.
Creating a beautiful yet functional outdoor entertainment space does not need to be a complicated endeavor. We are dedicated to creating attractive products with materials and lumber that is strong, durable, and accentuate your overall personal style. Choose from a variety of stunningly beautiful woodworking options. There are many advantages to choosing woodworking for your backyard paradise. For example, wood structures like our pergolas and gazebos offer an affordable yet energy-efficient option that withstands a variety of weather conditions naturally. Your guests can enjoy a moment in the shade in sheer organic charm. Wood construction is relatively simple, which means that you will have significant savings in labor costs, and you will be able to enjoy your new deck, bar, or backyard spa sooner. These structures are also easier to modify. For the environmentally friendly homeowner, rest assured that woodworking is a sustainable eco-friendly way to beautify your home. There are countless benefits and nearly limitless options for your residence.
Need some inspiration? Just take a few moments to view our professional woodworking photo portfolio and contact us. If you want to incorporate our professional stoneworking and landscaping with your woodworking design, just speak with our dedicated team. We will give you personalized attention and provide the expert knowledge that each and every customer expects.
"ADG's knowledge and experience was outstanding and exceeded our expectations. We are constantly asked by many interested people who did the work, and with great pride and pleasure we highly recommend ADG."

"It was an absolute pleasure dealing with ADG, they care about customers, they listen; their number one goal is customer satisfaction. Our neighbors could not believe how friendly and respectful they were to the entire street."

"In 2011, we contracted our backyard to a pool company that said they could handle the interlocking and landscaping. ADG came to the rescue by finishing our pool patio and landscaping in a timely and cost-efficient manner."