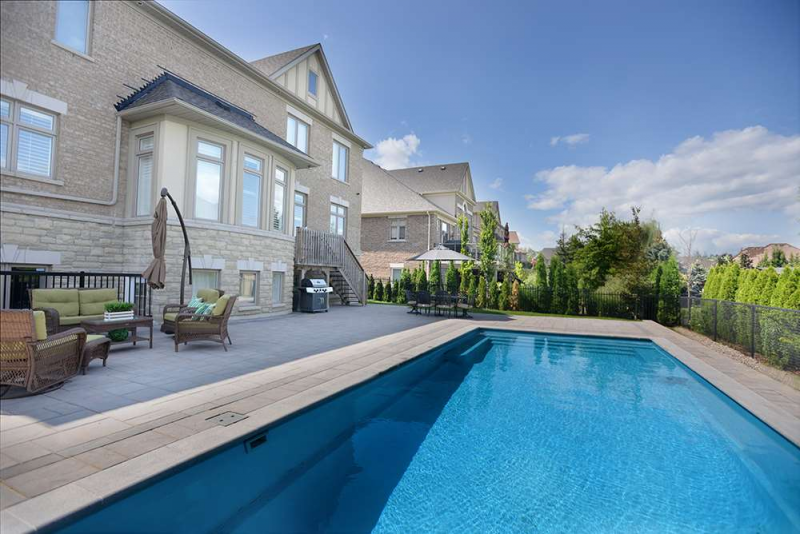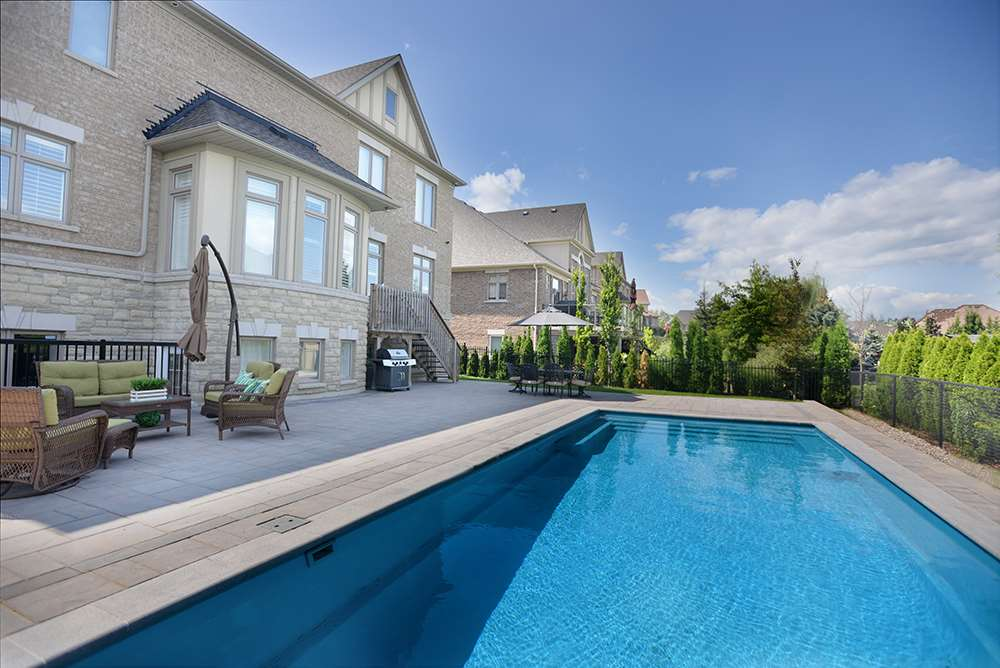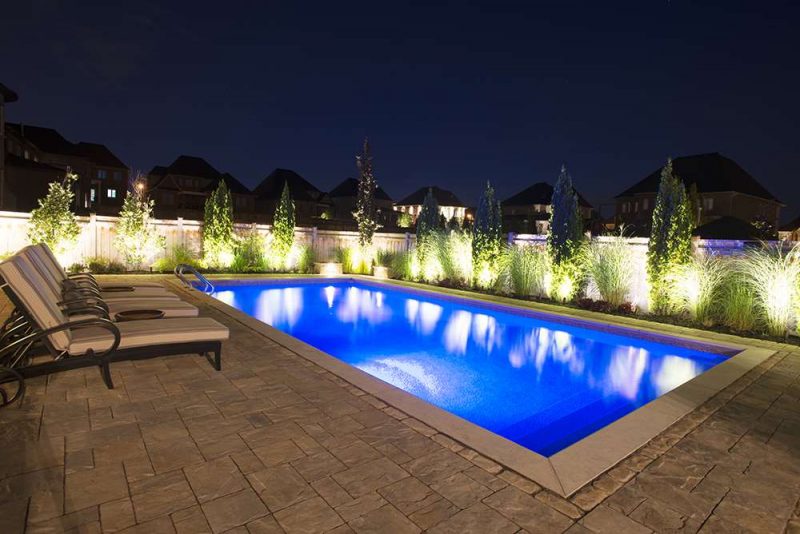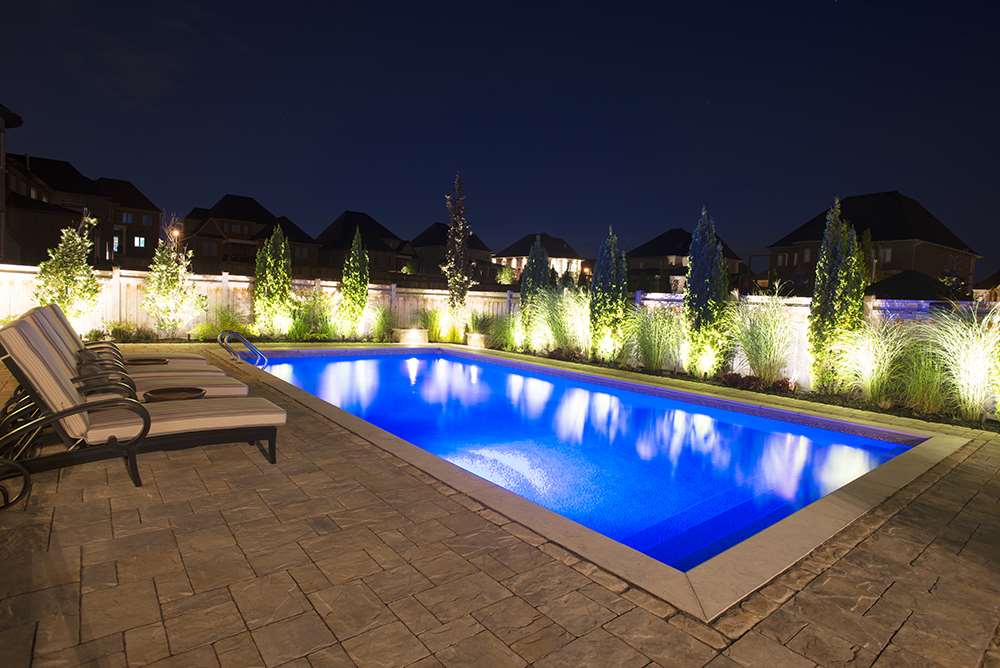 Enjoy the luxurious outdoors with one of our elegant pools and spas. Our customized pools are designed to add both aesthetic beauty and value to your home. What are just some of the benefits of owning your own custom pool? Experience the peaceful calm of a lavish vacation when you sip cocktails by the poolside in your own backyard. Improve overall fitness and health for your family by regular exercise and wholesome swimming fun. Those with physical limitations can enjoy the unique benefits that aquatic therapy in a private pool or hot tub will provide. Instantly cool down on hot humid summer days with a dip in your private pool or spa. Reduce stress and increase overall well-being with your own personal backyard paradise, complete with exquisite fountains and calming waterfalls. Invite friends old and new to your home for guaranteed fun and entertainment. With our professionally designed outdoor spaces, your residence will become the hub for events and social gatherings while your overall home value will skyrocket. 
We have a wide variety of pool sizes and styles available and will work with your landscaping needs and property's unique features to provide you with the pool entertainment area that you envision. Our in-ground pool structures are permanent structures professionally designed with long term durability in mind. Created with the highest quality materials, these pools can come in a wide variety of shapes to fit your landscaping and property needs. Pools can be built with or without a full patio or deck, as well as additional elements like paved steps, elegant fountains and waterfalls, special lighting fixtures, and so much more. 
See our additional hardscaping options like custom patios and lush landscaping to further add to your pool's aesthetic and practical value. View our extensive pool photo gallery for creative inspiration, and contact our professional team for a pool design that is perfect for you. With years of building experience, and an expert staff guaranteed to work with you to achieve both aesthetic and practical goals, we will build you the pool that will bring you and your family lasting memories for years to come. 
"ADG's knowledge and experience was outstanding and exceeded our expectations. We are constantly asked by many interested people who did the work, and with great pride and pleasure we highly recommend ADG."

"It was an absolute pleasure dealing with ADG, they care about customers, they listen; their number one goal is customer satisfaction. Our neighbors could not believe how friendly and respectful they were to the entire street."

"In 2011, we contracted our backyard to a pool company that said they could handle the interlocking and landscaping. ADG came to the rescue by finishing our pool patio and landscaping in a timely and cost-efficient manner."