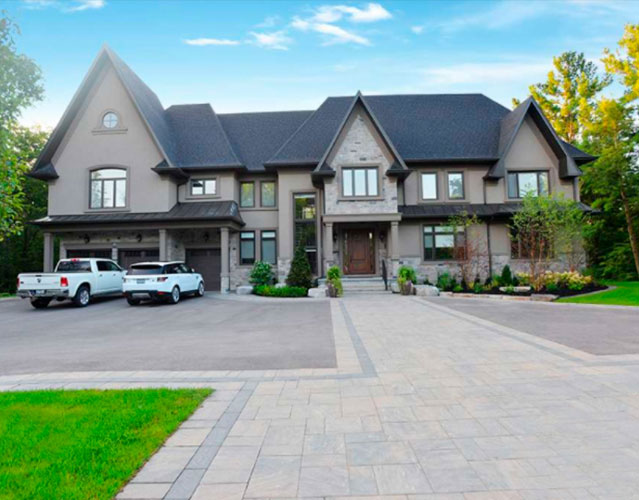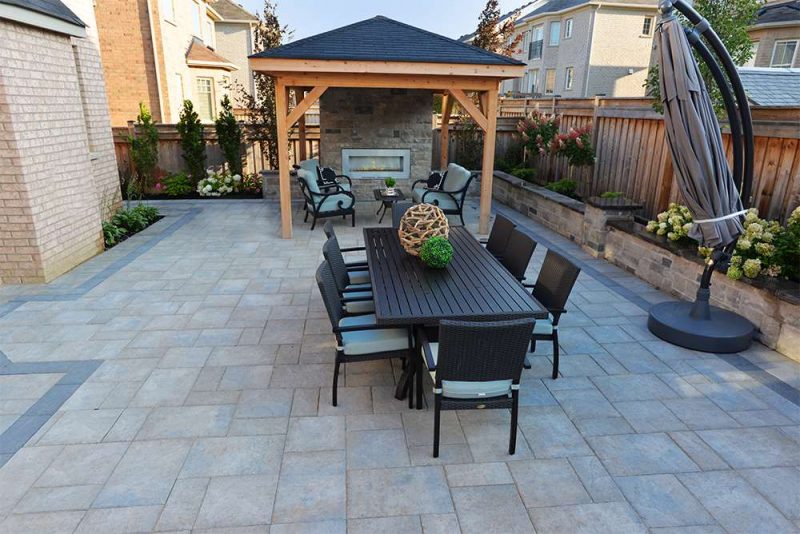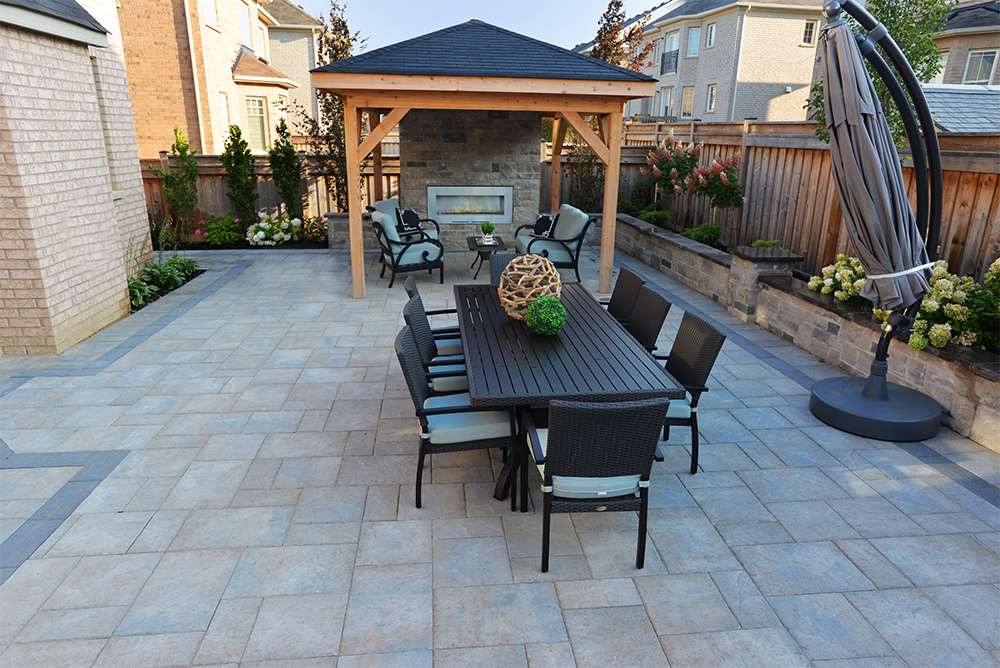 Balance your home's natural landscaping with our unique customized paved pathways, artistic yet practical decks and retaining walls, beautiful stonework, and meticulously designed driveways. Create gorgeous curbside appeal by working with the natural landscape, emulating the beauty of your property in stone. Arcs, organic geometry, and balance ensure that your home will have the ideal aesthetics to bring you joy each time you step foot on your property. Enjoy the perfect patio for entertaining guests with expansive spaces created with your wishes in mind. We use a wide variety of quality materials to create spacious areas large enough for picturesque gazebos, a full bar and cocktail tables, and room to lounge and mingle at your next social gathering.
What are just some of the key elements that you can add? Sidewalks, patios, gazebos, water fixtures, driveways, stone stairways, tasteful walls, and luxurious entryways are just a handful of the features you can add to your property. Hardscaping includes a wide array of exciting stone details and structures that can serve many purposes. Perhaps you need a little more privacy, want to accentuate a lavish pool and fountains, need a circular  driveway ample enough to accommodate your vehicles, or want to upscale your residence and add to its overall curbside appeal. Sit down with one of our specialists to discuss which features best accentuate the overall style of your residence or business. 
Have practical concerns? Hardscaping is more than simply bringing stylish design to your home. Curb flooding and accelerated erosion, stop problems with your home's foundation due to runoff, make the most of your natural landscaping, and even prevent pests from infiltrating your basement — all with high quality, and carefully planned, hardscaping. The ideal hardscaping design uses the right materials that both aesthetically accentuate your building's architecture and provides the protection that you need for your home. We work with the natural features surrounding your property to ensure the highest quality. Need a little inspiration? Please take a moment to view our extensive galleries and contact us. Our professional team of experienced designers will work with you to make the luxurious home you envision a reality. 
"ADG's knowledge and experience was outstanding and exceeded our expectations. We are constantly asked by many interested people who did the work, and with great pride and pleasure we highly recommend ADG."

"It was an absolute pleasure dealing with ADG, they care about customers, they listen; their number one goal is customer satisfaction. Our neighbors could not believe how friendly and respectful they were to the entire street."

"In 2011, we contracted our backyard to a pool company that said they could handle the interlocking and landscaping. ADG came to the rescue by finishing our pool patio and landscaping in a timely and cost-efficient manner."